PLANET
We are committed to using the highest quality materials that are kind to people and tread lightly on the planet.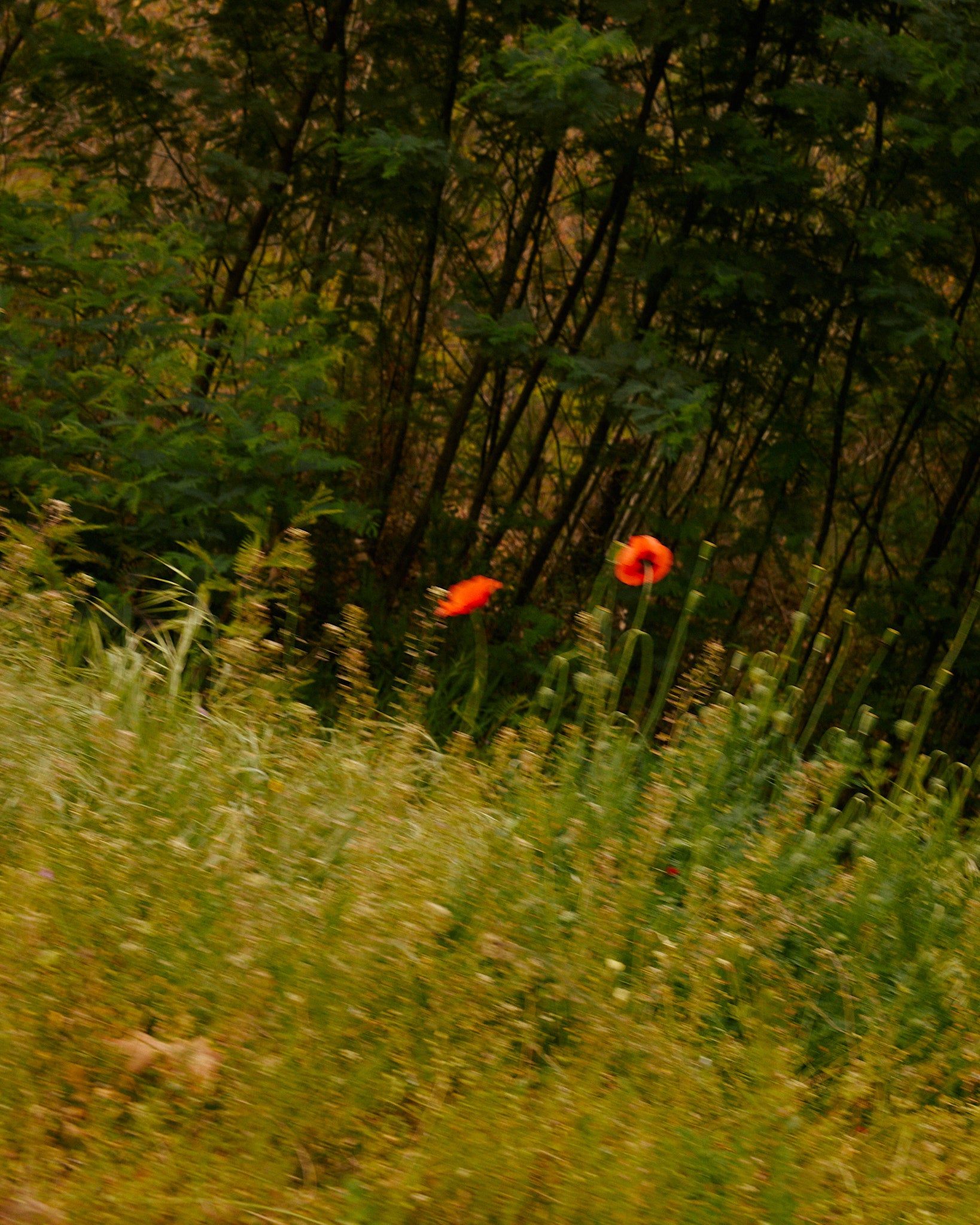 PLANET
We are committed to using high quality, innovative fabrics that are kind to people and the planet.
Our Textile Sourcing Commitments:
100% of our virgin sourced fabrics now OEKO-TEX® or Bluesign certified [certified at textile stage], meaning they are free from harmful chemicals.
100% of our textile suppliers have signed our Supplier Code of Conduct.
100% of our wool is ethically grown, non-mulesed and ZQ or Responsible Wool Standard certified [certified at textile stage].
Our Fabrics
Deadstock fabrics are essentially leftovers. They are the result of a broken fashion system where brands over order fabrics, or textile mills over produce.

While we use some deadstock in our collections, we recognise that there are many imperfections with this system. For example when purchasing fabric second-hand there is little to no supply chain traceability. This means that deadstock fabrics are rarely certified for ethical or organic production and when using them we cannot be sure of the chemical and environmental impact of the production process.

Although an imperfect system, our decision to use small amounts of deadstock stems from our desire to repurpose this excess fabric, helping to divert it from ending up in landfill.

The deadstock industry is a byproduct of the broken 'take-make-waste' model. Until this model is changed (something we are a vocal part of), we believe that repurposing deadstock is making the best of a broken system.

We will continue to educate our community and industry peers around this issue with the hope that, in time, deadstock fabric will exist only in very small quantities from fully traceable supply chains.

We source our regenerated nylon from a company called ECONYL® who divert nylon waste from landfills and oceans around the world and transforms it into ECONYL® regenerated nylon. It is exactly the same as brand new nylon and can be recycled, recreated and remoulded again and again, which means that we can create new products without having to use new resources.

It is important to note that synthetic fibres - recycled or otherwise - release tiny particles called microplastics into our waterways when washed so we always recommend washing them using a Guppy Bag.

Mulesing is the procedure of removing strips of wool bearing skin from around sheep's buttocks in an attempt to prevent flystrike. We strongly disagree with this procedure and only use wool from ethically farmed, non-mulesed sheep.

From October 1st 2018, New Zealand legally banned the practice of mulesing, something we believe should be made a global standard.

Wool itself is a very strong and resilient fibre that has the ability to be both recycled and composted when it reaches the end of its life. Wool also uses significantly less energy during its production than manufacturing man-made fibres.

We are currently in conversation with New Zealand organisations around regenerative agriculture on how we can support our farmers in making the transition to regenerative farming practices.

We only source European Flax® certified Linen: The EUROPEAN FLAX® label certifies traceability at every step of processing, produced exclusively in France, Belgium, or the Netherlands.

The EUROPEAN FLAX® Charter, signed by all the Flax producers, guarantees local farming that respects the environment and commits to zero irrigation, zero GMO, and zero waste. Fibre extraction (scutching) is 100% mechanical meaning zero chemicals are used in the process.

All work is done in compliance with the International Labour Organization (ILO). The ILO is devoted to promoting social justice and internationally recognized human and labor rights, pursuing its founding mission that social justice is essential to universal and lasting peace.

Linen is made from the fibres of flax plants which are very resilient and can grow in poor soil, often without the need for pesticides or fertilisers. The production of flax also uses far less water in comparison to cotton.

Organic cotton is grown from non-genetically modified seeds, without the use of toxic fertilisers or pesticides which not only pose detrimental health risks to farmers and local communities but also play a detrimental role in the degradation of our soils.

Removing pesticides is essential to addressing climate change, increasing biodiversity and safeguarding human health. With an estimated third of the world's soil already degraded, we must do our part in supporting its regeneration

We do not use any virgin polyester in our collections and instead only use certified post-consumer waste recycled polyester and small amounts of repurposed polyester from deadstock fabric.

Recycled polyester is made from PET, the same plastic that is used for water bottles or in many cases the literal plastic from old water bottles. Through diverting these plastics from ending up in landfills or removing them from our oceans, they are able to be shredded and recycled into a polyester yarn that we can then use to make clothing.

Utilising these already existing materials means that no new fossil fuels are extracted and it is possible to recycle them over and over again. Recycled polyester also uses significantly less energy during production than virgin polyester.

Ensuring recycled polyester is certified post-consumer waste is a key element to ensure that it is not coming from plastic produced purely to be recycled.

Tencel™ is a brand name for a type of lyocell, produced by a company in Austria, Lenzing.

Tencel™ is a cellulose fibre which is made by dissolving sustainably sourced wood pulp and using a drying process called spinning. Before it is dried, wood chips are mixed with a solvent to produce a wet mixture. The mixture is then pushed through small holes to form threads, which are then chemically treated and the lengths of fibre are spun into yarn and woven into cloth.

Lenzing uses a closed loop production process where the process water is recycled and the solvent reused at a recovery of more than 99%.

As a natural fibre, Tencel™ is comfortable, breathable and incredibly soft on the skin. It also requires less energy and water in its production process than cotton. Finally, Tencel™ is compostable at the end of it's life.
Fibre and Fabric Certifications
The Global Organic Textile Standard (GOTS) is the worldwide leading textile processing standard for organic fibres which takes into account every step in the supply chain.

The standard aims to define worldwide recognised requirements that ensure the ecological status of textiles, from the harvesting of the raw materials, through environmentally and socially responsible manufacturing, up to labelling, to provide a credible assurance to the end consumer.

Find out

more

.

The aim for OEKO-TEX® is to ensure safety from harmful chemicals from a consumer point of view.

It is easy to forget about the fabrics we wear, and the horrific effect that harmful chemicals can have on the skin. Extensive product checks and regular company on-site visits ensure that the industry has a globally sustainable awareness of the responsible use of chemicals.

With this concept, the OEKO-TEX® Standard has taken on a pioneering role for many years. With the OEKO-TEX® certification the Maggie Marilyn customer can be certain of the safety of their clothing.

Bluesign is a holistic system that provides solutions in sustainable processing and manufacturing.

Based on strict criteria, to support the company specifically in its sustainable development. Bluesign checks the progress that a company has made in this effort and provides continual further development of solutions.

Under the strict Bluesign criteria, manufacturers are required to act responsibly and sustainably with regard to people, the environment and ensure consistent transparency and traceability of all processing steps.

Find out

more

.

The Responsible Wool Standard is an independent, voluntary global standard that addresses the welfare of sheep and of the land they graze on.

On farms, the certification ensures that sheep are treated with respect to their Five Freedoms and also ensures best practices in the management and protection of the land.

Through the processing stages, certification ensures that wool from certified farms is properly identified and tracked.

Find out

more

.

ZQ is an established grower standard, owned and operated by The New Zealand Merino Company Ltd.

ZQ certified wool guarantees sustainably farmed, ethical, quality wool. Not only world-class quality fibre, but the quality of life. They care about the quality of life for their animals, their land, air and water, and their families. ZQ assures that sheep are humanely treated, well fed, live natural and healthy lives and are not subjected to mulesing.

All ZQ farmers create a Land Environmental Plan to manage the impacts relative to their individual farm. Farmers are also connected to the brands that buy their wool and all bales are tested and sampled to ensure quality and that brand specifications are met.

ZQ supports the safety of those living, working and visiting ZQ farms and promotes safe and healthy workplaces, fair wages, and ensures farmers have access to income stability.

Find out

more

.

Global Recycle Standard (GRS) certification ensures that our recycled polyester is verified post-consumer waste, and that it wasn't produced solely to be recycled. Furthermore, GRS also ensures that responsible social, environmental and chemical practices are upheld throughout production.

The objectives of the GRS are to guarantee good working conditions, and that harmful chemical and ecological impacts are significantly reduced. This includes companies in growing, spinning, weaving, knitting, dyeing, printing and stitching. Each stage of production is required to be certified, beginning at the recycling stage and resulting in the end product.

GRS is a certification created by The Textile Exchange. The Textile Exchange's mission is to accelerate sustainable practices in the textile industry. This acceleration only happens when steps have been taken to ensure that actions that are taken toward sustainability result in real and meaningful change.

Find out

more

.
We put people and the planet at the forefront of our business decision-making, and many of the suppliers we work with share this commitment and hold third-party certifications for responsible water and chemical use. Our partners, such as Good Earth Cotton, OEKO-TEX® and Bluesign certify the restriction of hazardous chemicals. All of our virgin-sourced textiles are certified by at least one reputable chemical management certification body.
Maggie Marilyn is proud to be a regenerative business and we achieve this by measuring our emissions and offsetting beyond this.
Beginning in January 2021, Maggie Marilyn began offsetting our emissions by securing carbon credits through CarbonZ; a platform that allows individuals and businesses to offset their emissions with traceable, tradeable, native carbon credits. This was an important decision for Maggie Marilyn as CarbonZ are committed to protecting and restoring native forests across New Zealand farmland.
Our Somewhere range of traceable wardrobe essentials was designed to be circular. Meaning that whether a garment is crafted in regeneratively-farmed cotton from Good Earth, New Zealand merino wool or regenerated nylon, it can be recycled or composted at the end of its life.
For our customer-facing packaging we use two options.
The first is our carbon neutral mailer bag, by The Better Packaging Company. Called their ØPACK, it is made from approximately 80% Calcium Carbonate sourced from quarry waste and approximately 20% non-toxic recycled resin (HDPE). Its production uses renewable energy, zero water, no acid or bleaches while creating zero pollution in a carbon neutral process. We encourage you to reuse these bags however at the end of their life they can be recycled with your soft plastics.
The CaCO3 in ØPACKS is used as a filler in plastics and is a useful addition to the plastic recycling stream and then the small amount of recycled HDPE that ØPACKS contain is also in its rightful place. Find out more about ØPACKS here.
For our larger customer facing orders, we use custom made boxes made from Forest Stewardship Council (FSC) certified cardboard that are manufactured here in New Zealand from a high percentage of recycled card. FSC guarantees that the materials are coming from trees grown in responsibly managed forests.
We recommend reading the garment care label carefully before trying the below.
Wear and Tear
Much of the wear and tear that our clothing faces is from over washing. Read through the tips below for some alternatives to your normal wash cycle.
Sunlight is a natural antibacterial agent. Leaving your clothes in the sun for a short time can have them smelling as fresh as new.
Spot cleaning is a great way to remove marks without putting your clothes through the stress of a full wash cycle. Sard soap, water and a clean cloth are all you need.
The tumble dryer consumes a lot of energy while also causing heat damage and shrinkage to your clothes. Use a washing line or clothes horse placed in shade whenever possible.
We always recommend hand washing as your first port of call as it is delicate on fabrics, saves water and energy and doesn't require as many harsh chemicals as drycleaning.
Silk
Silk is a delicate fabric which is often thought of as "dryclean only". But with the right technique, some silks can be washed at home. Follow the tips below to lengthen the life of your silk garments.
For a general clean, add detergent to a bucket of water (we like to use The Ecostore Laundry powder), pop in your item of clothing, swish it around til fully soaked and leave to sit.
After a few minutes, empty out the detergent and rinse the item thoroughly in clean cold water a few times to remove the soap residue.
To dry, lay the garment on a towel and roll it up softly, allowing most of the moisture to be absorbed. Avoid wringing the garment or hanging with pegs.
After rolling, lay the garment flat on a fresh dry towel and leave it to dry naturally, in a shady spot out of direct sunlight, as the harsh sun can damage fibres.
Cotton
Reduce shrinkage by washing in cold water. Avoid the risk of dye running by always washing with similar colours.
Reduce shrinkage by washing in cold water. Avoid the risk of dye running by always washing with similar colours.
Although we prefer to hand wash, cotton can handle a gentle or delicate cold machine wash.
To hand wash, pop in a bucket with cold water and Ecostore detergent. Swish them around a leave to sit for a few minutes. If your garment needs particular spot cleaning attention, you can gently rub Sard soap on marks, underarms or necklines.
Rinse the garment in cold water to remove all soap residue, and squeeze softly until the water stops dripping. Avoid wringing the garment as this can damage the fibres.
Hang to dry somewhere out of direct sunlight.
Wool
Wool is one of the best natural fibres you can wear for its antibacterial and insulating properties. Unfortunately, it can be fickle to wash, as many of us may have discovered the hard way at least once. Pure wool garments (without linings, shoulder pads, etc), can be washed safely with the below tips.
Pop your wool pieces in a bucket with cold water and some Ecostore wool and delicates detergent. Swish them around gently and leave to soak for a few minutes.
To rinse, empty your bucket and refill with fresh water, and soak your item again. Repeat until the soap residue is gone.
For delicate wools, try squeezing gently to remove excess water, but avoid wringing the garment. After this, lay the garment on a fresh towel and roll it up, gently squeezing to absorb excess water.
Lay flat on a new dry towel in a shaded area until dry.
For tough stains or intricate garments such as coats and jackets we recommend visiting an eco-friendly drycleaner.
Polyester
Every time a polyester garment is washed it releases tiny plastic filaments into the water called microparticles. We recommend always washing your polyester using a Guppyfriend™ Washing Bag to help capture these microparticles before they enter our waterways. Follow the steps below for keeping your polyester items looking fresh.
Pop your polyester pieces into your Guppyfriend Washing Bag, then into a bucket with cold water and some Ecostore detergent.
Swish the garment around for a minute and let it soak.
Rinse thoroughly in clean water until the soap residue is gone.
Empty the water and squeeze the garment until the dripping stops.
Finally, hang to dry in a shady place away from direct sunlight.
Spot Cleaning
Spot cleaning is incredibly helpful when you need to clean a tiny mark but don't want to put the whole garment through another wash cycle. Follow the tips below to spot clean and lengthen the life of your garments.
You will need a small clean cloth and some Sard soap.
Dampen the cloth slightly and sponge the soiled area of the garment by dabbing lightly.
With the same cloth, rub the Sard soap gently to create some suds. Lightly and carefully rub the Sard soap over the marked area. You may need to repeat the step a few times with more soap or water until you see the mark is coming off. Do not over-rub the area to avoid the risk of pilling the fabric.
Rinse the cloth and gently wipe the area to remove any soap residue. You will need to dry the area immediately with a hairdryer on a low temperature to ensure that no water marks are left. Once dirty marks or stains have been cleaned, then the dried mark tends to set and it is difficult to remove.
Tip: the quicker you are to remove the stain after it has happened, the higher your chances are of removing it. If you follow the steps above and still see no change in the mark, you may need to follow the care label instructions to fully remove the mark.
Repair Kits
We want your clothes to be cherished forever - but we also know that a lifetime of love means a little wear and tear along the way. That's where our Repair Kits come in!
Inside each of the kits, carefully curated by our makers, are the tools needed to mend your clothes and bring them back to life - ready for their next adventure.
Merino Repair Kit - Darn a hole in your worn and loved merino; including black, ivory and grey merino thread and two needles.
Button Repair Kit - Everything you need to reattach a button to your favourite 01 Blazer; 1x black MM button, 1x ivory MM button, black & ivory thread, and two needles.
Beyond Puffer Repair Kit - Patch a hole in your Beyond Puffer™ with an MM heart; choose from two sizes.
Approaching our seventh year in business, Maggie Marilyn reached a new milestone in 2022 when we received our B Corp certification, making Maggie Marilyn one of the highest-ranked fashion brands in the world for our social and environmental impact.
B Corporation is a world-renowned enterprise that acknowledges those using business as a force for good. Their rigorous process measures a business's impact across areas including governance, workers, community and the environment, and Maggie Marilyn's score of 109 is a vote of confidence in our unwavering commitment to People, Planet and Prosperity.
As a team, we're honoured to be recognized for our mission to Create a Better World and redefine what a successful fashion formula looks like. These are the roots of our brand, and the onus is on all of us to uphold these commitments to you - our stakeholders - every single day.
But what excites us most is that, as a business who intends on being here 100 years from now, this score now lays the foundation for the kind of social and environmental impact we hope to have.